6 Essential Performance Metrics to Start Tracking RIGHT NOW
By Jamey Schrier at the Practice Freedom U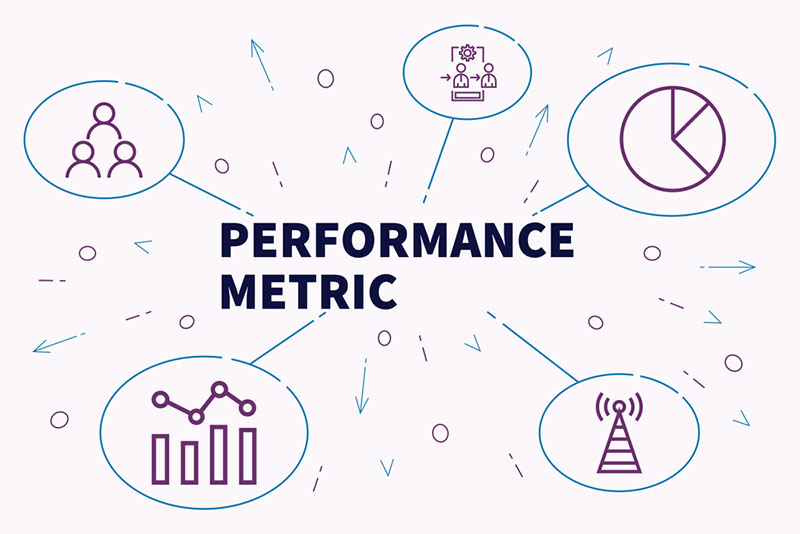 "Keep your eyes on the stars and your feet on the ground" Teddy Roosevelt
That's what performance metrics do. They ground you in specific, objective data about your PT practice. They deliver a detailed report card on how your business is functioning day to day, month to month, quarter to quarter. Metrics give you facts—and keep you from having to make important financial and operational decisions about your practice based on assumptions.
Whether you're looking to grow your private practice or are just starting a physical therapy private practice, keeping an eye on performance is essential. Tracking key metrics provides you:
Insight. Objective data about your business allows you to set realistic and achievable—but also ambitious—goals. (At Practice Freedom U, we like to call them milestones.) When you build milestones with metrics as a tool, your goals have solid roots—your feet are on the ground. Starting a physical therapy private practice can be intimidating, and sometimes it can be hard to see your path to success. But, with that kind of footing, you can reach for the stars, and set goals as big and audacious as you can dream up.
Confidence. As PT owners, we are trained clinicians who are now also business leaders. Managing a physical therapy clinic means lots of time spent outside our traditional comfort zone. The objective knowledge that metrics deliver can help you avoid emotionally-reactive decision making. It's the knowledge that also builds confidence. When you measure and report metrics, you'll see things in your numbers that aren't the way you'll want them to be, yet. You'll also see success and accomplishment. Be sure to celebrate those wins.
Clarity. You need the information that metrics deliver. So does your team. When you measure and report objective data about your practice, it keeps everyone on the same page about what's working and what needs improvement. Together, you can strategize about how to reach your next set of milestones and continue to grow your private practice.
What follows isn't a comprehensive list of all the metrics that can be useful in running your practice. But these half-dozen key indicators are a great place to start. You'll get a feel for working with metrics. And you'll learn a lot about how productive your practice really is—and the places where you can improve, to strengthen your team's efficiency and productivity, grow your private practice, and boost your bottom line.
6 must-know metrics for every PT practice:
Referrals: The number of patients who contact your practice. Referrals are the backbone of new patient flow. They can be especially important when you're starting a physical therapy private practice, as word-of-mouth is a great way to generate new business. Tracking this key indicator provides insight about which referral sources are most productive, and which need more attention. You'll also learn valuable information about the timing of how referrals rise and fall throughout the year.
New Patients: The number of patients who come into your clinic for evaluations. An all-important indicator of how well your referrals and marketing efforts are translating to a pool of prospective patients.
Visits: The number of patients your clinic treats and bills. If you're managing a physical therapy clinic, you should already be familiar with this essential metric. It provides valuable information all on its own. It's also a key building block for other metrics that provide insight about your practice operations and finances, including cost per visit, and utilization.
Visits/New Patients: The average number of visits a new patient is seen in your practice. The target for this metric will depend on the type of practice. For an outpatient PPS clinic, 10-12 visits per patient is typical. If you're running a specialty clinic, such as chronic pain, sports medicine, or knee replacement, you're likely to have a higher target. This metric gives you an objective, quantifiable snapshot of your patients' engagement.
Cancellation percentage: The number of patients seen compared to the number of patients scheduled to be seen. This key indicator is sometimes expressed as the inverse of cancellation—arrival rate percentage. Most PT practices are shooting for a cancellation rate at or below 10 percent. A very strong cancellation percentage is 8 percent or less.
Utilization: A key metric for measuring efficiency and productivity. Utilization equals visits divided by total capacity. (If your clinic can handle 100 patients in a week, and you actually see 80, your utilization is 80 percent.) I consider a strong utilization to be 85 percent or higher. When utilization is running very high—95 percent or above—that's often a sign it's time to grow your private practice and consider expanding your clinical staff.
Many of these metrics can be affected, influenced and tracked by using new technological services such as BetterPT. If you're starting a physical therapy private practice or already managing a physical therapy clinic, don't be afraid of trying something new and taking advantage of these resources at your fingertips.
Make this year your most productive and profitable one yet by starting to work regularly with metrics.
Share this post: